I made a short visit to Jaipur to meet Hemant Sethia in his office – he is one of the Directors of JaiTexart, which has a large commercial outlet in hand block-printed fabrics, which are done only with natural dyes. Later in the week I will be going to my first hand-block printing workshop in their premises in Bagru. More about that later.
After our meeting, I went for a walk in Chandpol Bazar where the office is. Absolutely fascinating. Walking through and past ordinary people going about their daily lives, far away from the tourist attractions. Crazy, crazy motor -cycles everywhere you look, horns beeping absolutely non-stop. Cars criss-crossing the paths of others, hands on horns, many drivers with a mobile phone to their ears, largely ignoring any signals or pedestrians. You step out onto a bit of road with the utmost caution. Shops of every description, street traders, shoe-menders, and I have never seen so many chillies in my life. Piles of beautiful red pungent fruits spilling out of sacks, and the smell makes you sneeze.
The next hazards to be negotiated were a proliferation of rickshaws and hovering taxi-drivers when I reached the roundabout I had been heading for; it was time to leave. But I will go back to explore vibrant Jaipur. It leaves indelible flavours of colour, motion and scents in your mind.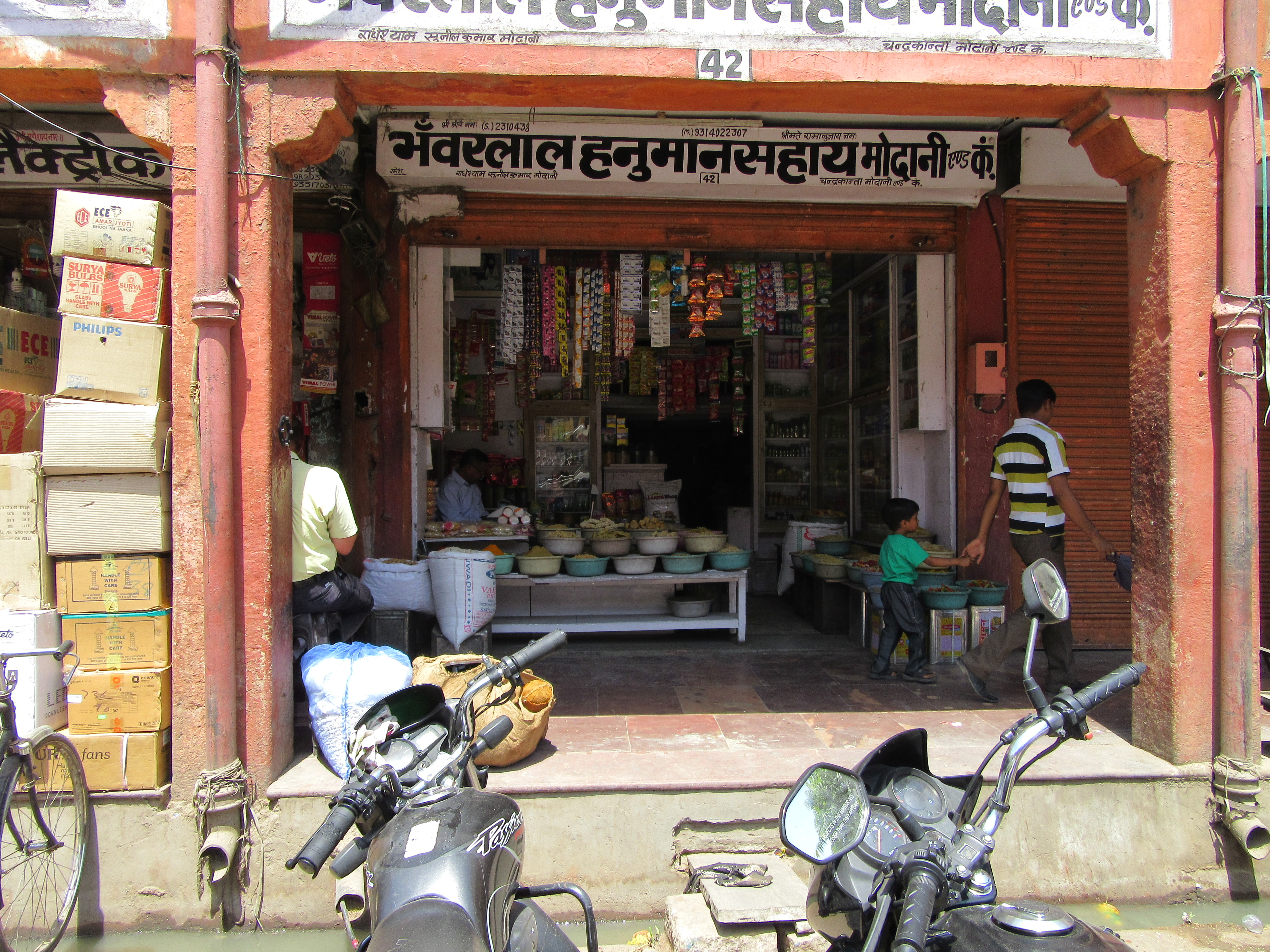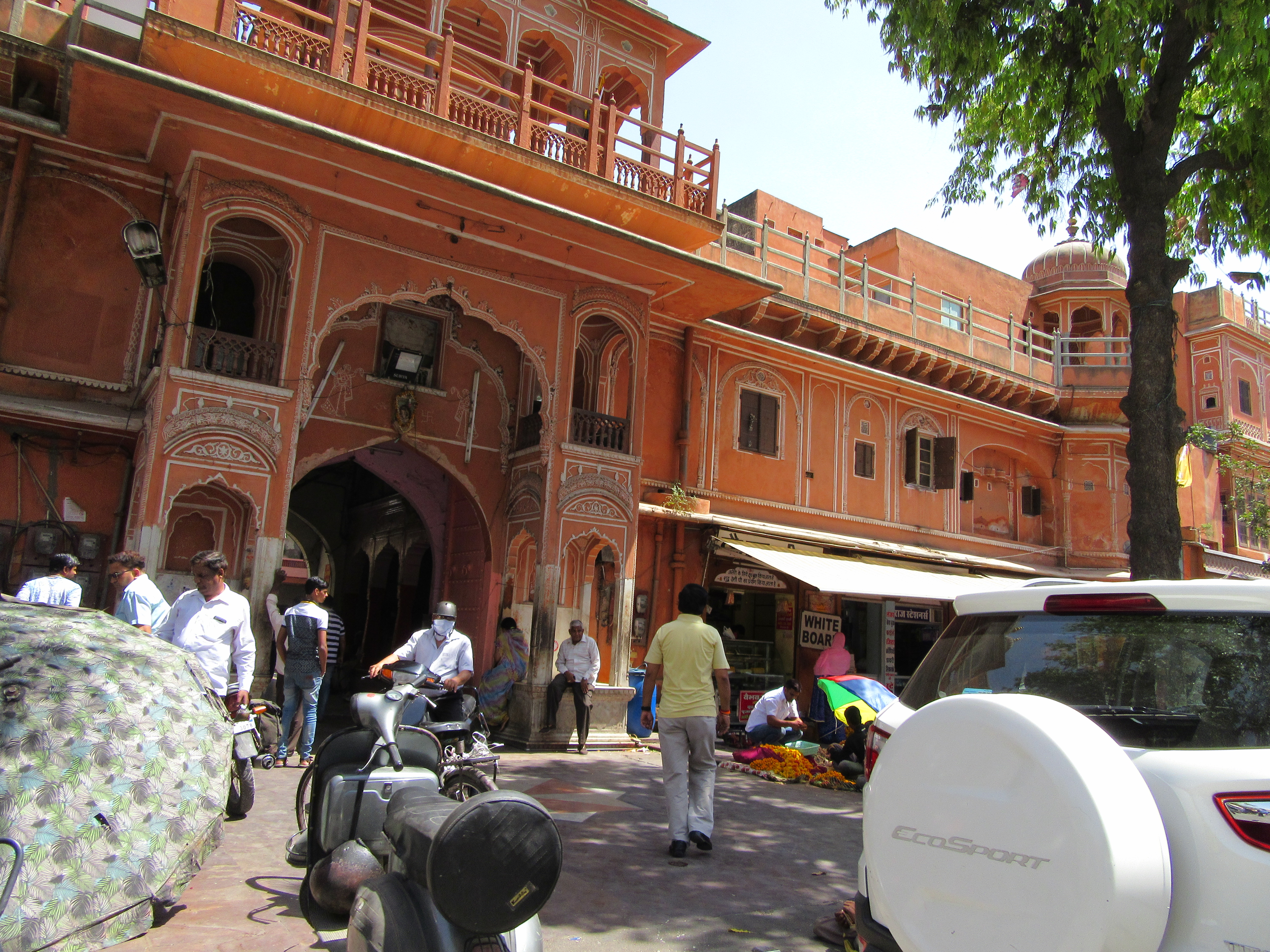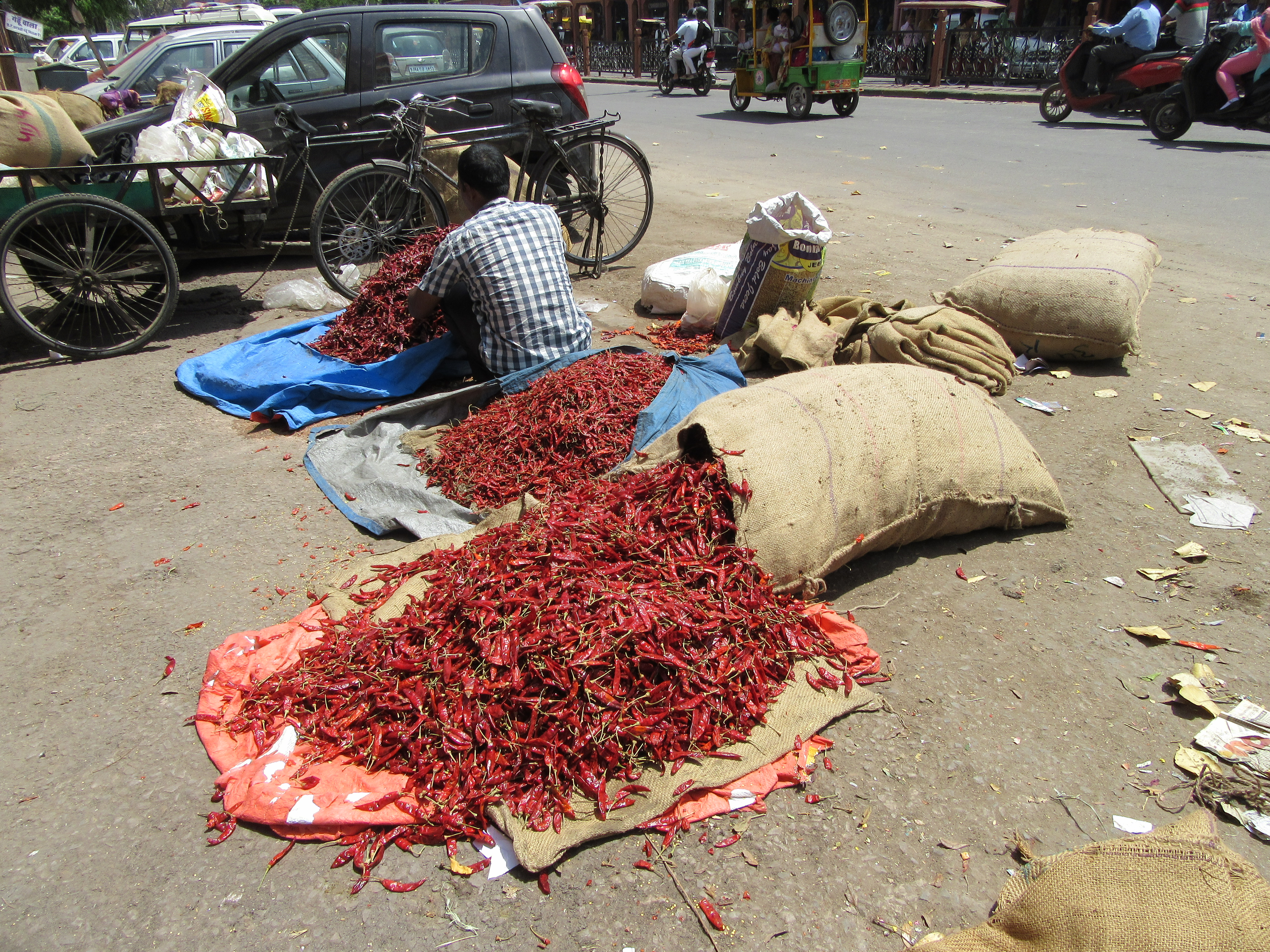 All content © 2007-2018 Elizabeth Woods. All rights reserved. You may not take or copy any images or content from this site without written permission.