As I walk around locally to where I am staying, I see little aspects of everyday things which I will add to this post. They all reflect the rich tapestry of life.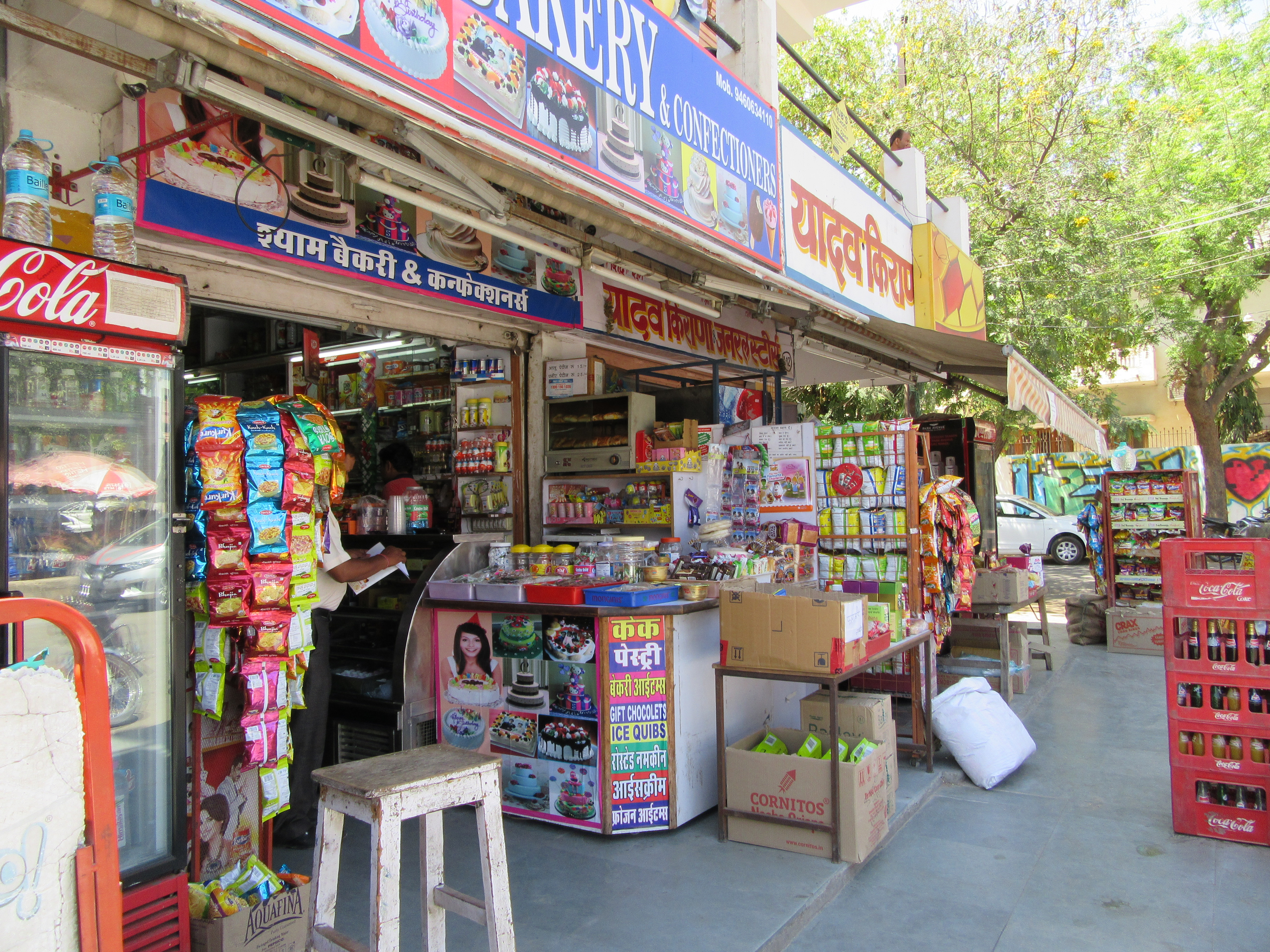 A local shop, where they have tried to teach me a few Hindu words, to great hilarity!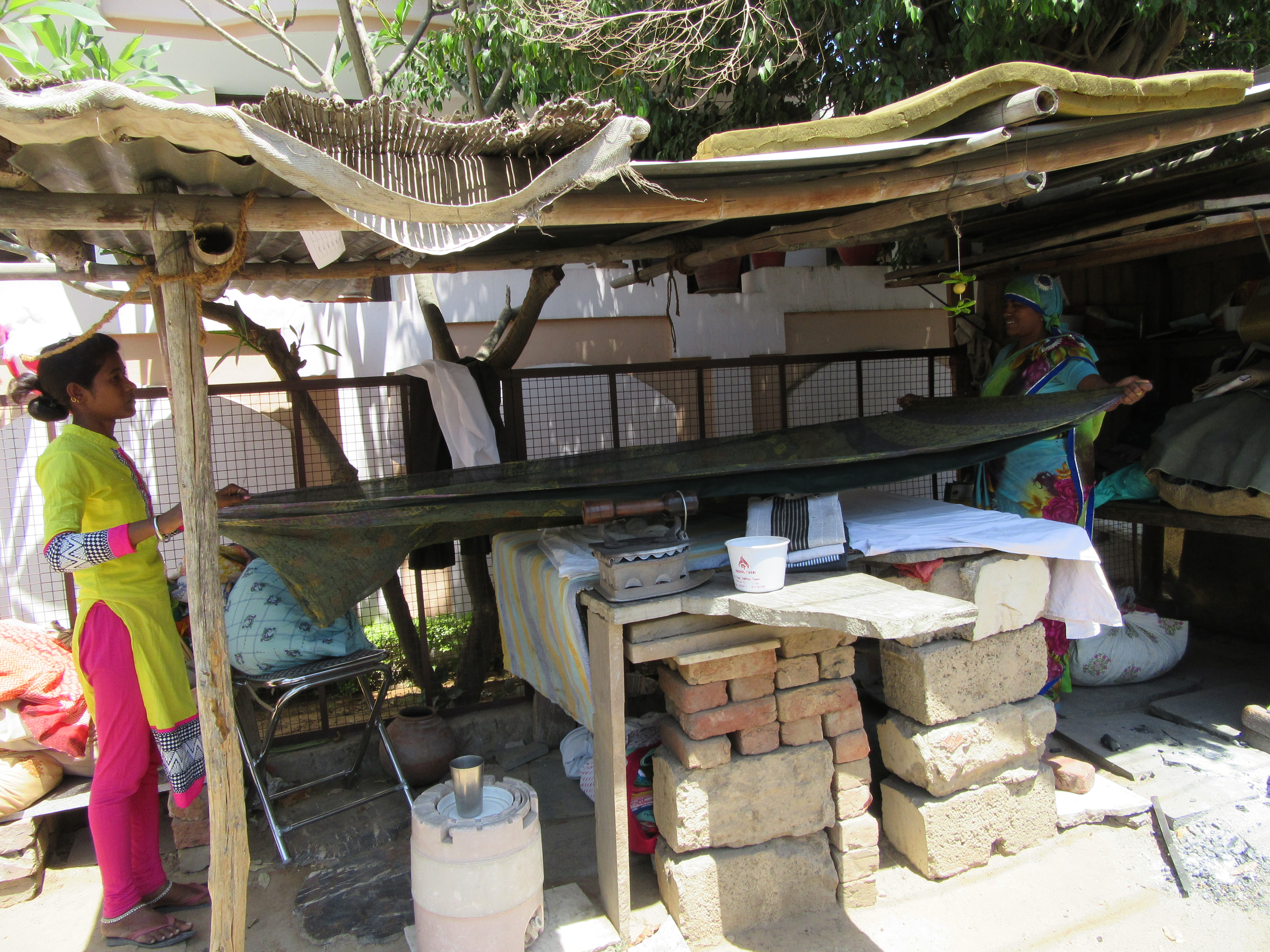 A little centre round the corner where the ladies do ironing for customers.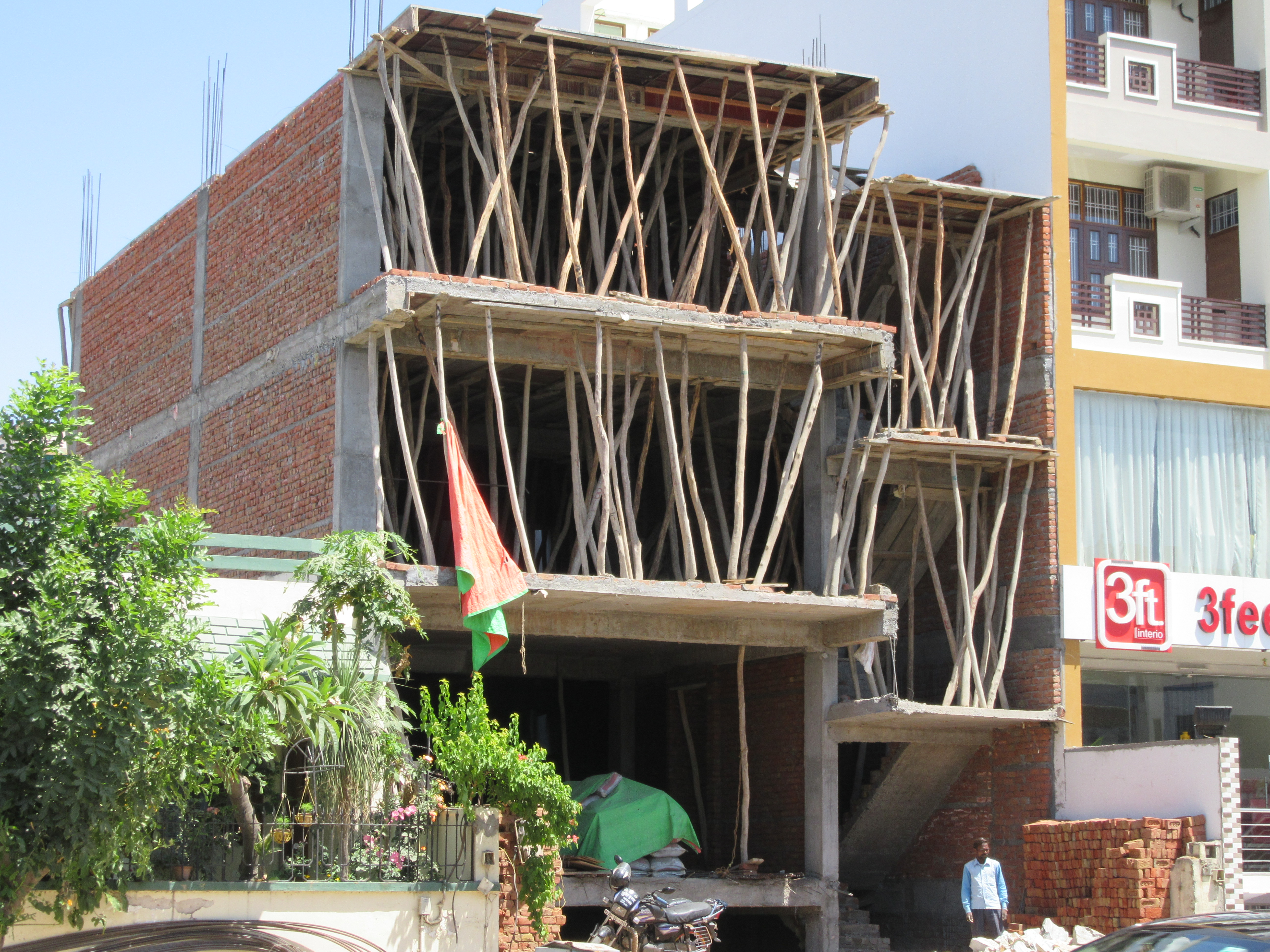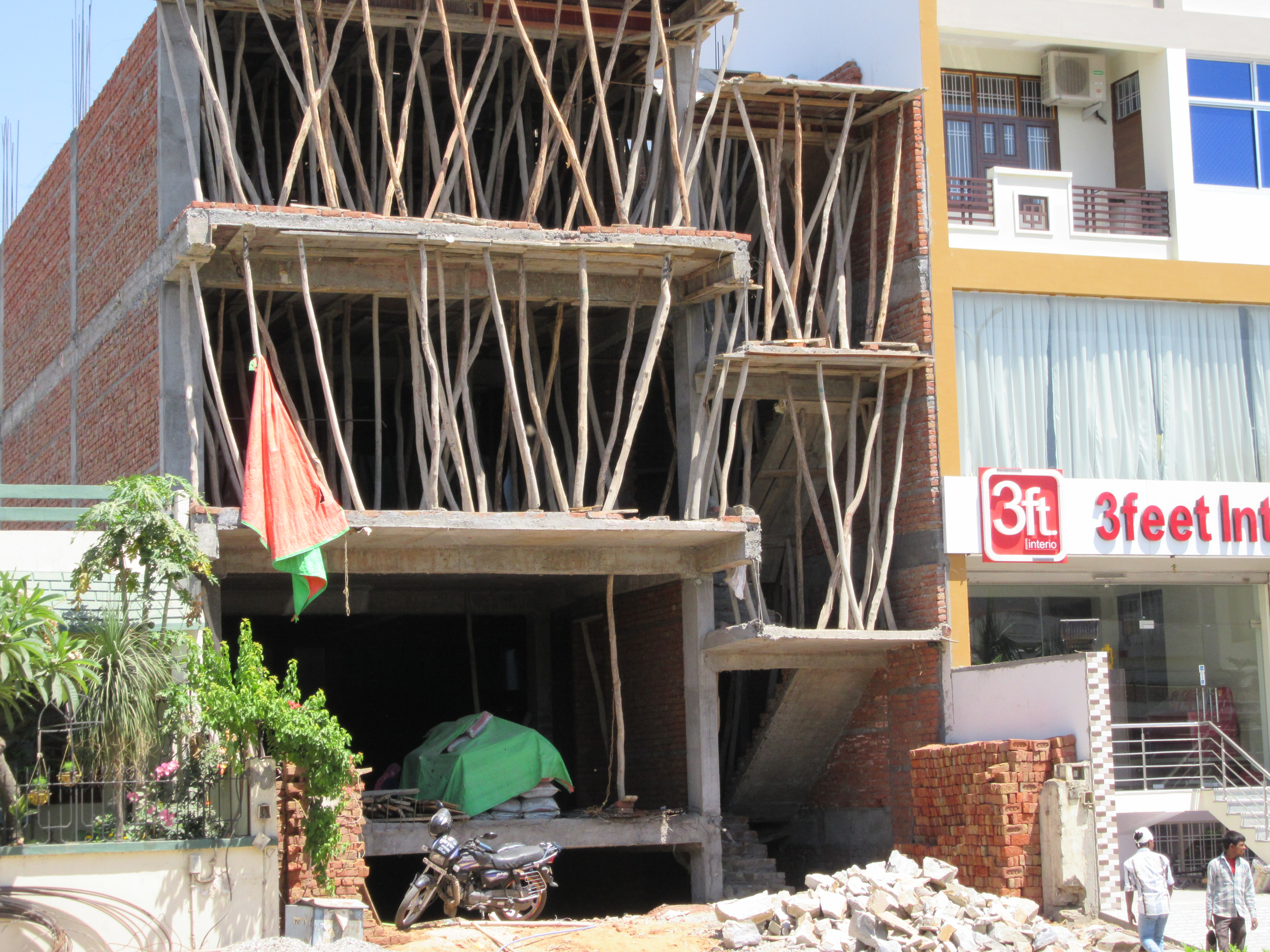 In this building being constructed, these lengths of wood are supporting the floor above, the equivalent of Acroprops in the UK. Interestingly, they increase in number and complexity of arrangement as each floor goes upwards – one lonely pole on the ground floor?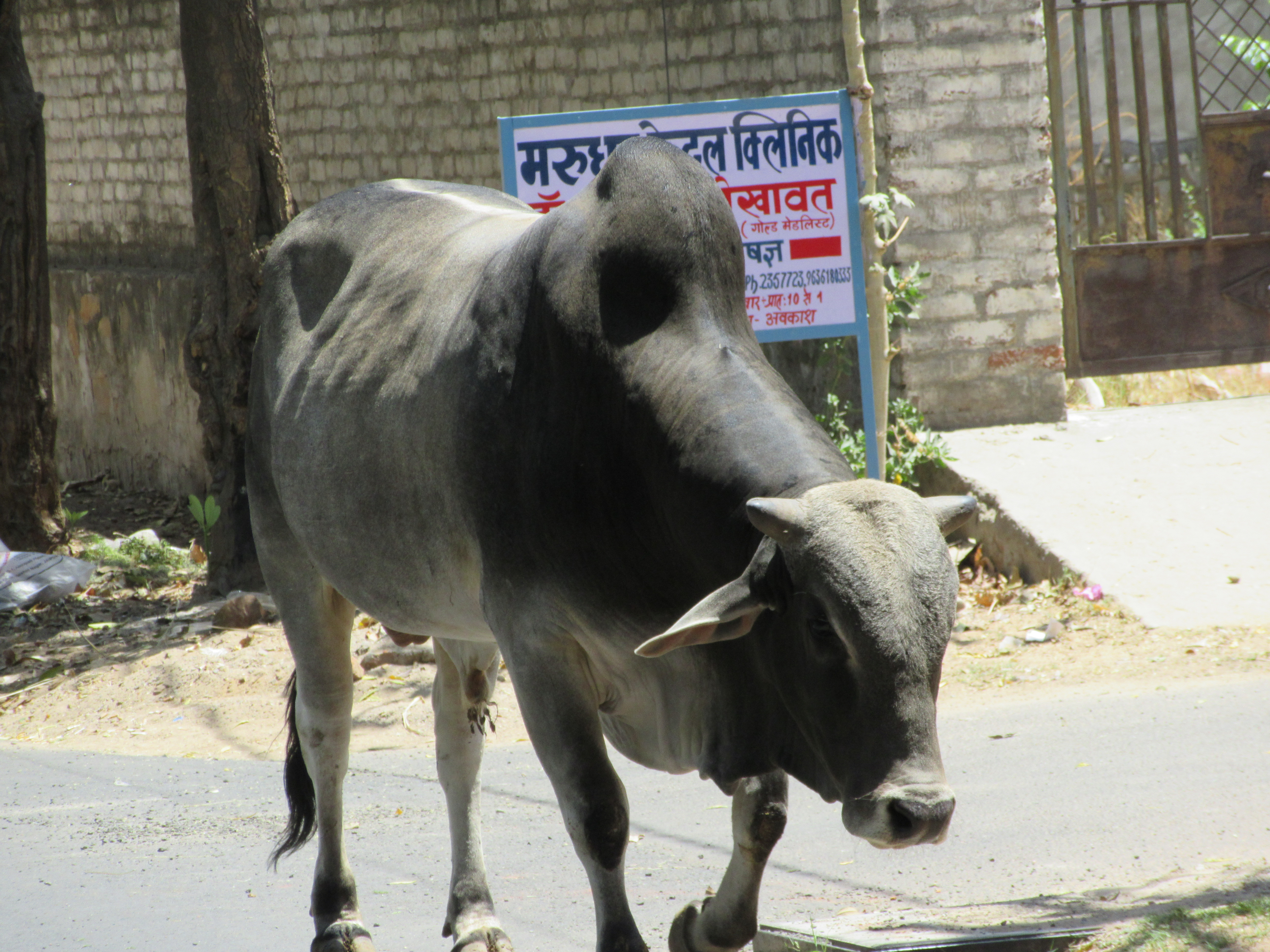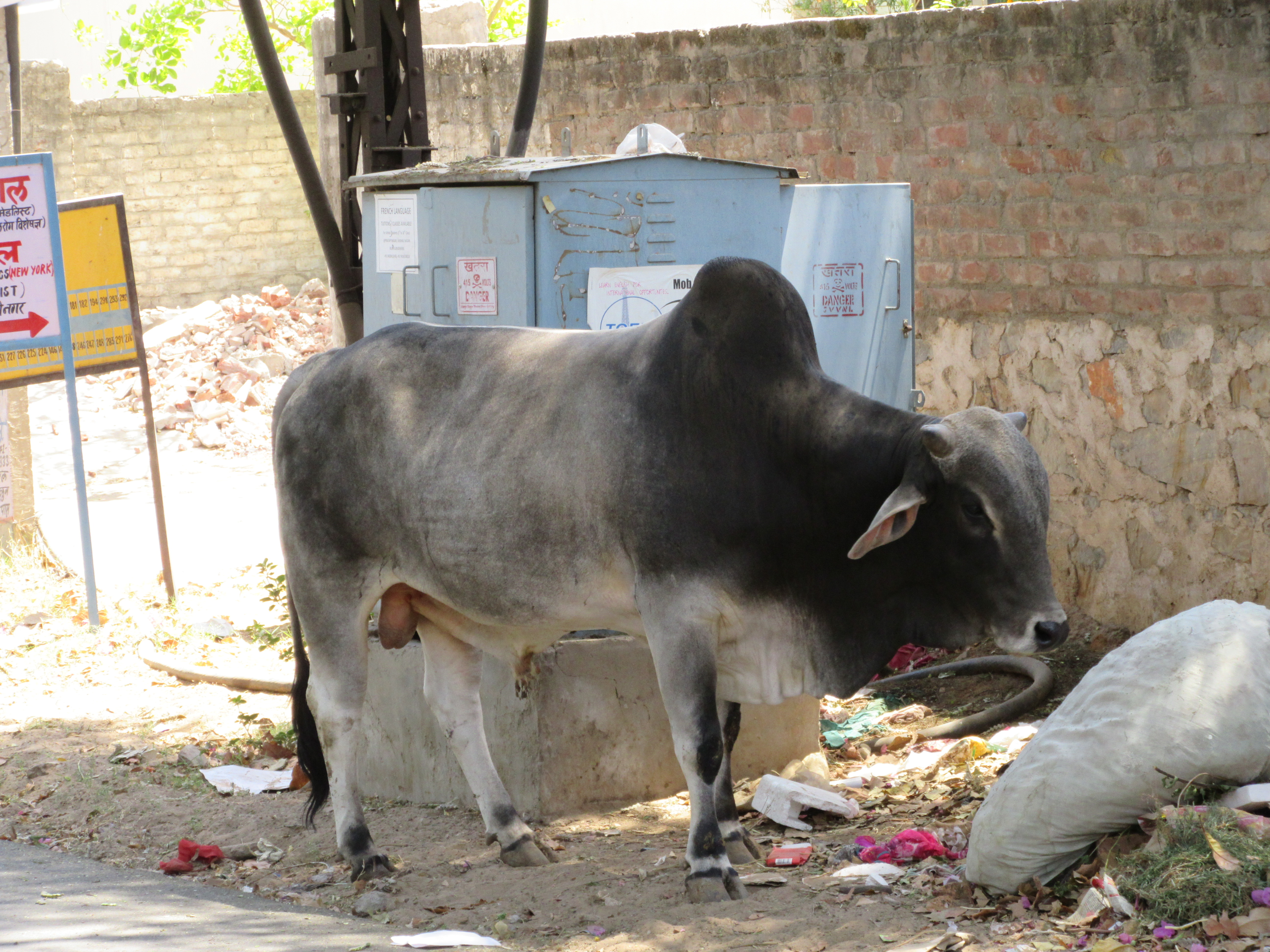 I bumped into this fellow walking back, and stayed well clear until he appeared to lose interest!
Elizabeth
All content © 2007-2018 Elizabeth Woods. All rights reserved. You may not take or copy any images or content from this site without written permission.