I went to the main office in Chandpol Bazar in Jaipur to meet Hemant Sethia. He runs Jai Texart with his father and brother, and it is a first-generation operation; a business with a commercial side and links abroad with South Africa, United States, Japan and the UK. The work they do is hands-on craft as a commercial selling business, they are the designers and do all the production to the final item. Mostly the fabrics are used for fashion, and there is one daughter who is studying to be a fashion designer.
They were founded in 2001 and have grown to be a multi-core company that has played a key role in reviving the craft of hand-block printing and its domestic demand. Their aim is to achieve recognition for being committed to the craft. They believe that the ancient craft of hand-block printing can be of commercial use and maintain it's true historic position if the product is developed, produced and marketed with the right professional skills covering textile and fashion designing.
They started out using existing printing facilities in Bagru and Sangener, and now have their own units – two in Bagru and one in Sangener. They have also increased their numbers of hand-block printers who strive to maintain a high quality of printing and carry the "craftmark" certification for genuine handcrafted products made in India.
Their manufacturing approach is simple and unique – the craft workers concentrate on the craft only. Other aspects of the business are taken care of by experts in their respective fields. The firm also continuously studies methods of hand-block printing adopted in other parts of the world, they make modifications to suit the climate and quality of water in Bagru, and they mix the different techniques and methods of surface decoration. Rajasthan has suitable weather conditions for the processes they use – dry, a great deal of sun and little humidity. One key aspect of Jai Texart is that they only use natural dyes- plant-based fibres with plant-based dyes. Hemant stated that in the Western world, they are only interested in the fastness of colours, so these conditions enhance this.
I asked Hemant about the people they employed – were they all local families? He said that the socio-economic conditions were hard, so they had some full-time, and some fluctuating employment. Moreover, production could not happen in the rainy season or winter. The printing, washing and drying processes were all dependent on one factor – the sun. Some of their employees are local skilled craftsmen, and some not skilled in the craft – they train people who normally do agriculture.
He then said something that really interested me, that they were setting up a new school, hopefully this summer, which will be called the School of Handcrafted Textiles, which will also incorporate a Research centre for Natural Dyes. He wants this new school promoted, and its focus will be block-printing, natural dyes, and to make people employable.
The reason for this is that many people are poor, they may get a degree or other qualification, but they are unemployable because they have no knowledge of the industry. Jai Texart want to change this and wants to train them in the skills and make them employable. I wish them well and will watch with interest.
Quality control – where all the lengths of fabric are checked for flaws and errors, which can then be corrected.
Storage shelves of many thousands of wooden blocks for printing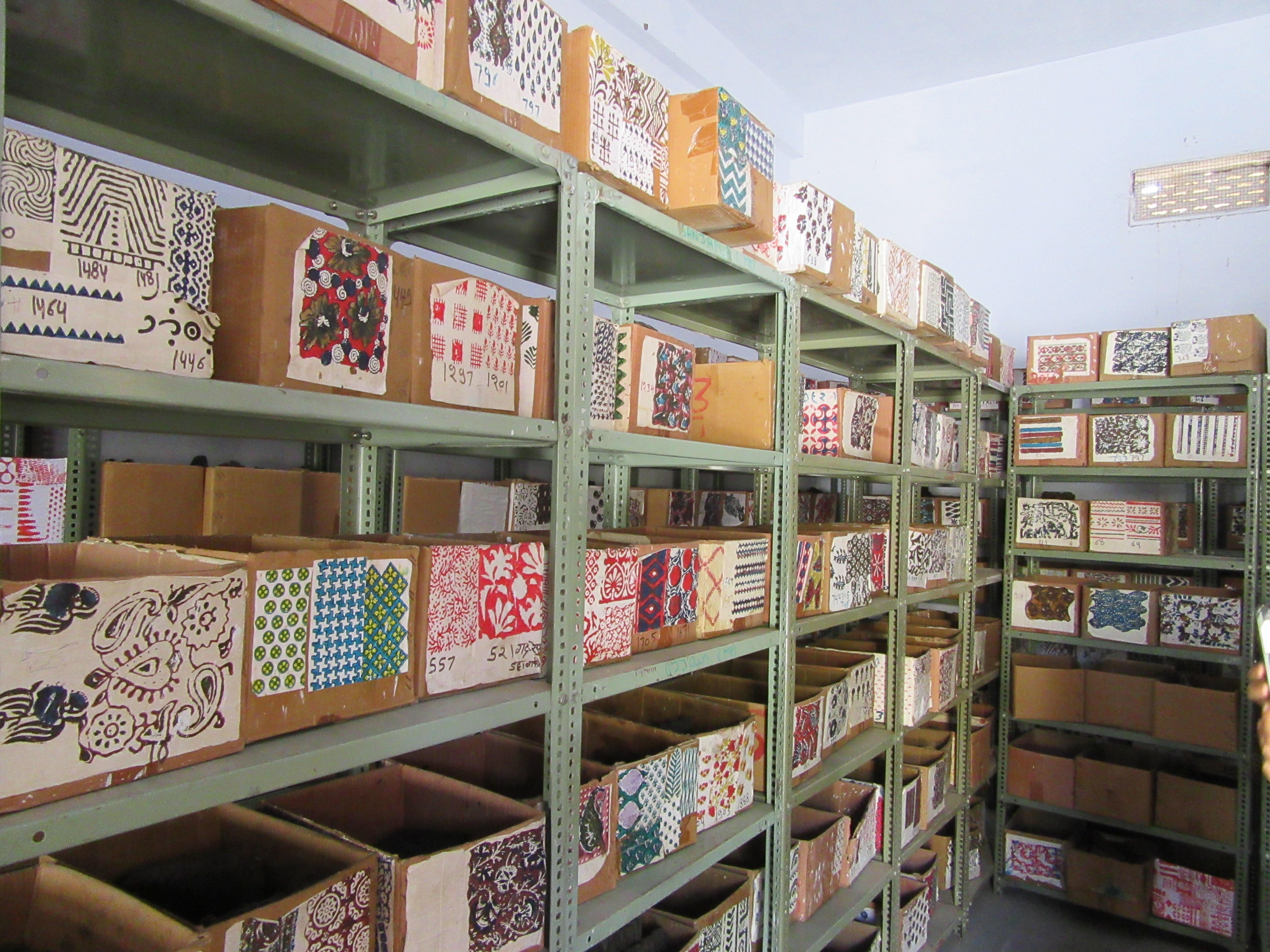 Washing the fabrics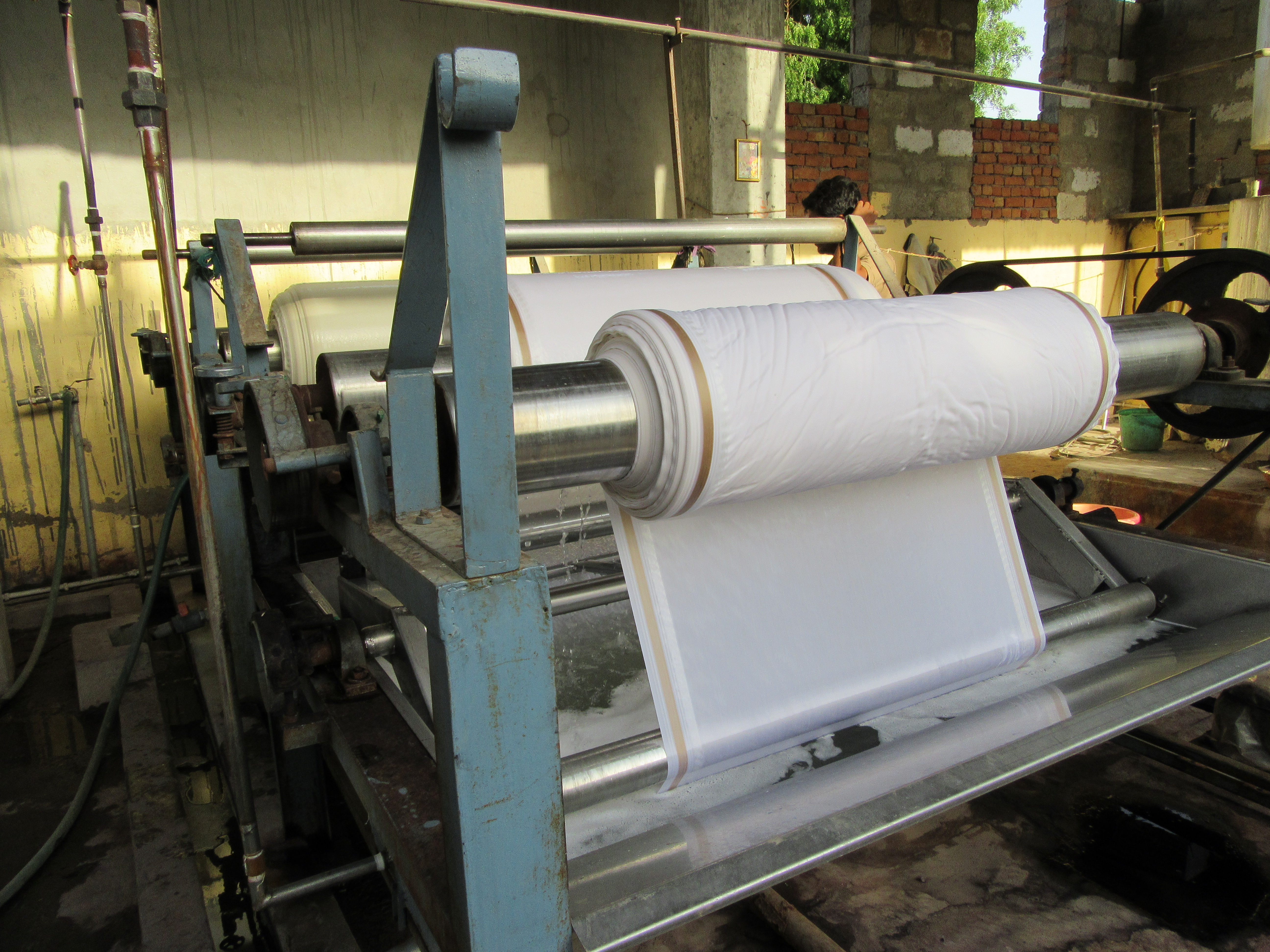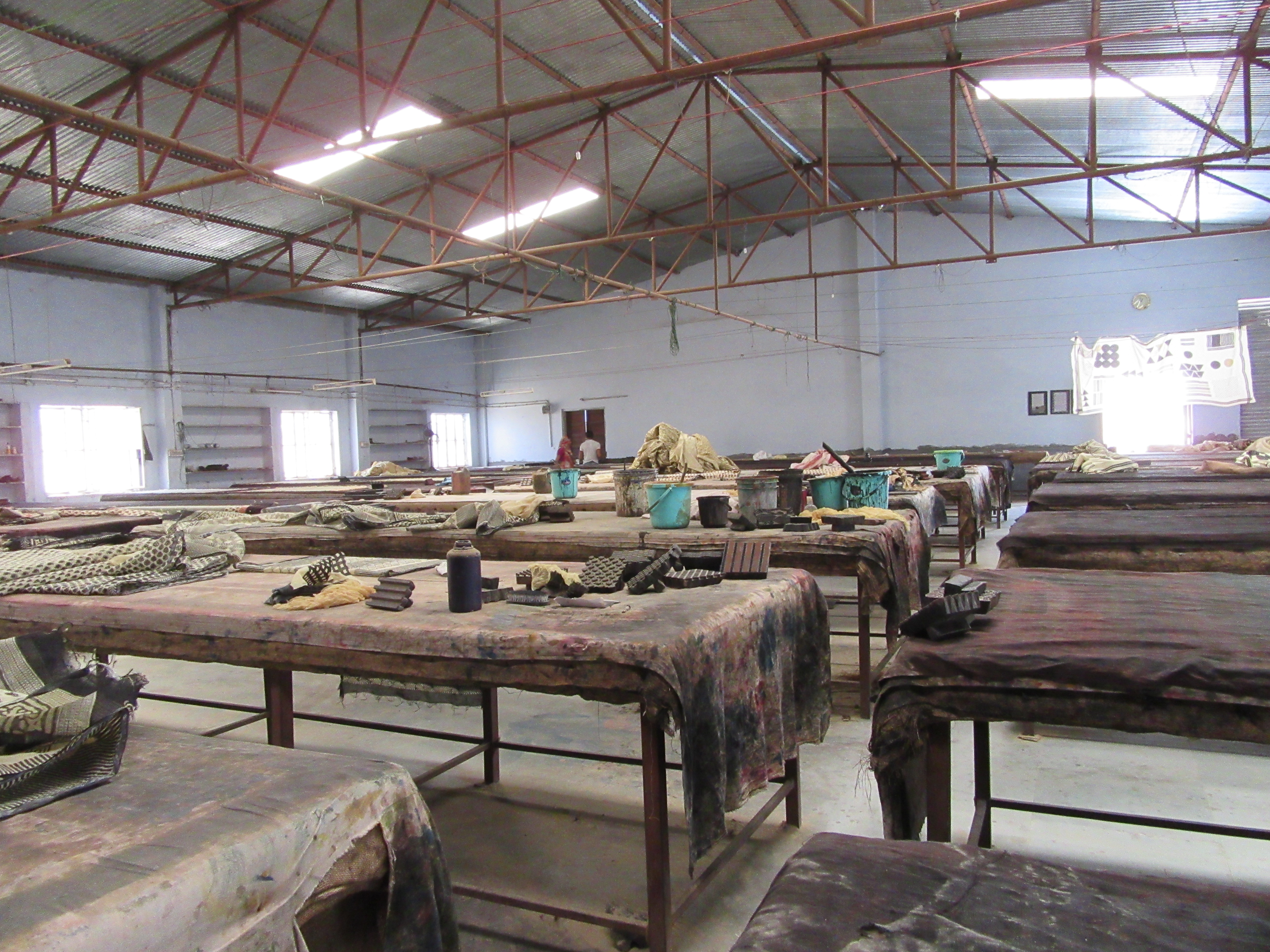 Elizabeth
All content © 2007-2018 Elizabeth Woods. All rights reserved. You may not take or copy any images or content from this site without written permission.