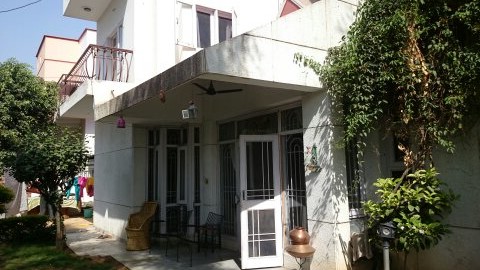 ArtInn, Jaipur
During my initial month in India while undertaking my project, The Power of Tradition in Contemporary Textile Art, I will mostly be staying at ArtInn, Jaipur. This is a Homestay, and a non-profit, non-government organization dedicated to traditional  arts and culture. Artinn Jaipur was founded by Devena Singh in order to provide a forum for facilitating research, preservation, and the promotion of traditional and contemporary arts and culture, and offers Artist's residencies.
Through exhibitions, events, and workshops, ArtInn Jaipur aims to stimulate an exchange of ideas, while fostering creative expressions and encouraging further research. Art exhibitions organized  aim to foster creativity and critical thinking while providing contemporary artists with the opportunity to explore and create new work using the traditional techniques.
The center actively works with artists to conceptualize and create specific artworks and exhibitions, which take up a traditional idea or contemporary issue and combine it with traditional techniques which we hope will be inspiring and provocative for local artisans and craftsmen and the global audience. It aims to assist in the promotion of the rich and diverse arts & culture of Rajasthan, India, with particular emphasis on the traditional  art, textiles, crafts & culture of the people of the Rajasthan. The art residencies are  dedicated to increasing cross-cultural understanding and exposure to the arts internationally through exhibitions, programs and services to artists, arts institutions, and the public.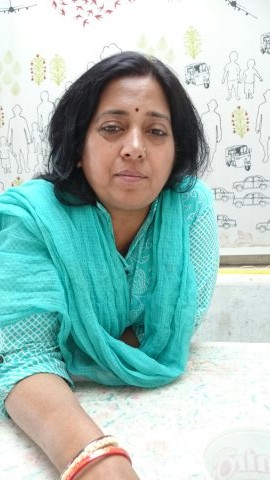 The owner and founder of ArtInn, Devena Singh
Elizabeth
All content © 2007-2018 Elizabeth Woods. All rights reserved. You may not take or copy any images or content from this site without written permission.