I am an artist, designer, craftworker and teacher. I work in mixed media and textiles, combined with painting, beadwork and embroidery.
My name is Elizabeth and I have been working with textiles since 1984. Previously a painter, I decided I could transfer my skills to fabrics as I had been taught to sew from a very early age. I love the versatility, colours and designs of textiles, and specialise in recycling and upcycling materials. I often work with mixed media, and frequently now include drawing and painting in my art pieces as well as textiles. Other techniques may include printing, hand weaving and hand knitting.
This site will be to show artworks I have made using an embellisher, painting and other techniques: some pieces are wall-hangings which may be quilted, others are framed pictures . There are links to my other sites for handmade or recycled items when I produce them
I exhibit and demonstrate at large craft fairs several times a year, which I love doing. It is great to see people who want to learn and try new skills, and be in a position to help and inspire them.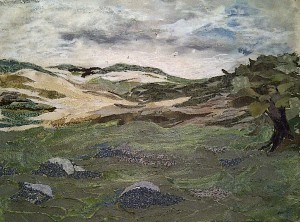 https://notnewnotbothered.wordpress.com
– a link to my site for recycled items.
https://handmadeatdarmsallema.wordpress.com
– a link to my site for original handmade items.
My Facebook page:       https://www.facebook.com/pages/ElizabethsMarket-TexstyleArt/877453395630050

www.artscouncil.org.uk
All content © 2007-2016 Elizabeth Woods. All rights reserved. You may not take or copy any images or content from this site without written permission.