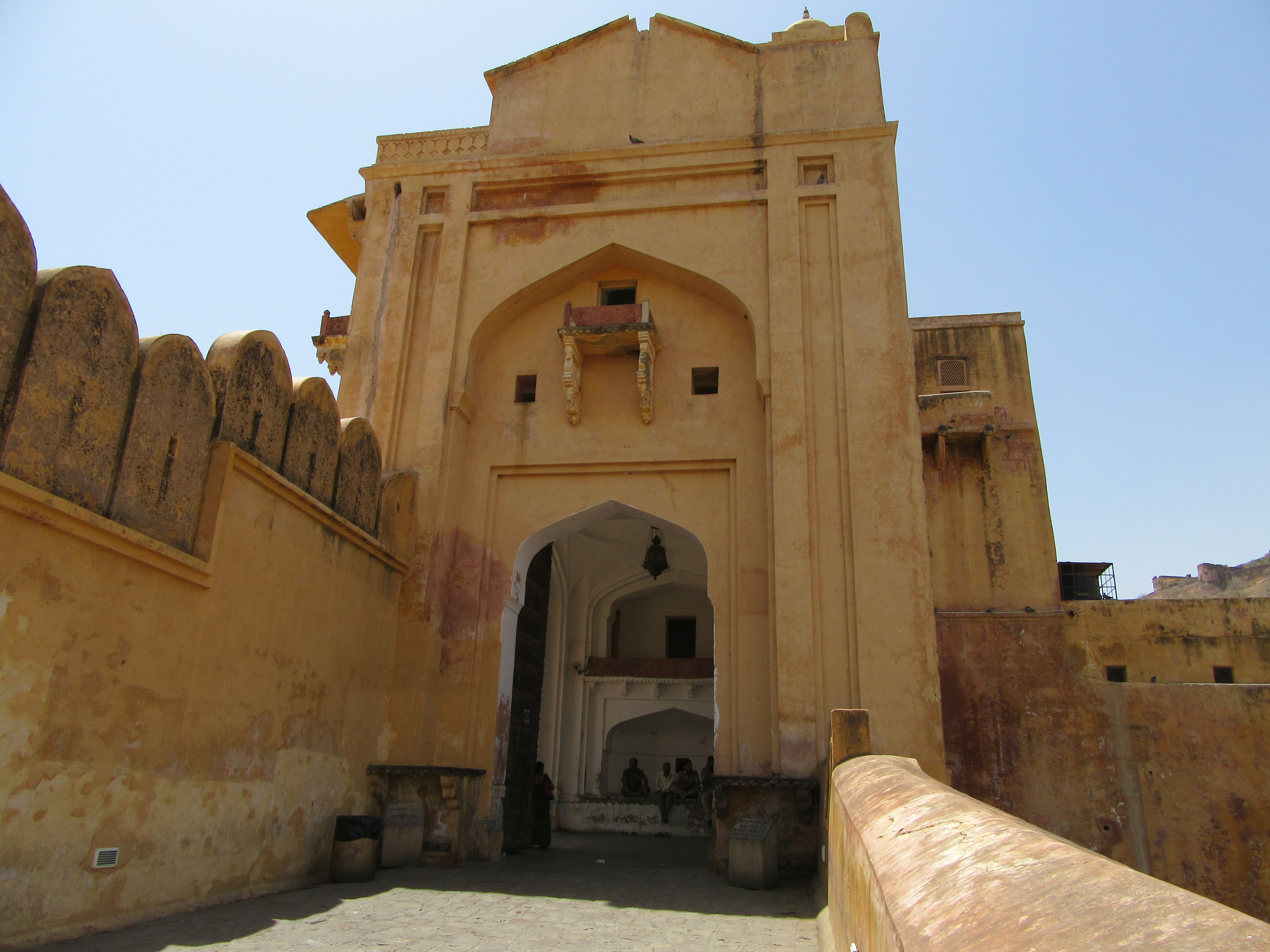 On Saturday I set out to visit the Anokhi Museum in Amber. When we arrived there was a notice up saying it was closed, to my surprise. Later, I found out it was because sadly, the owner had suddenly died the day before, and the Anokhi shop in Jaipur was closed as well.
Amber is a lovely town, so instead  I decided to make a visit to Amber Fort.
I did not know much about it, so l would definitely like to go again, as there was not really time to explore all of it. I did manage to take some photos of the stunning architecture though. Wonderfully inspiring colours and textures.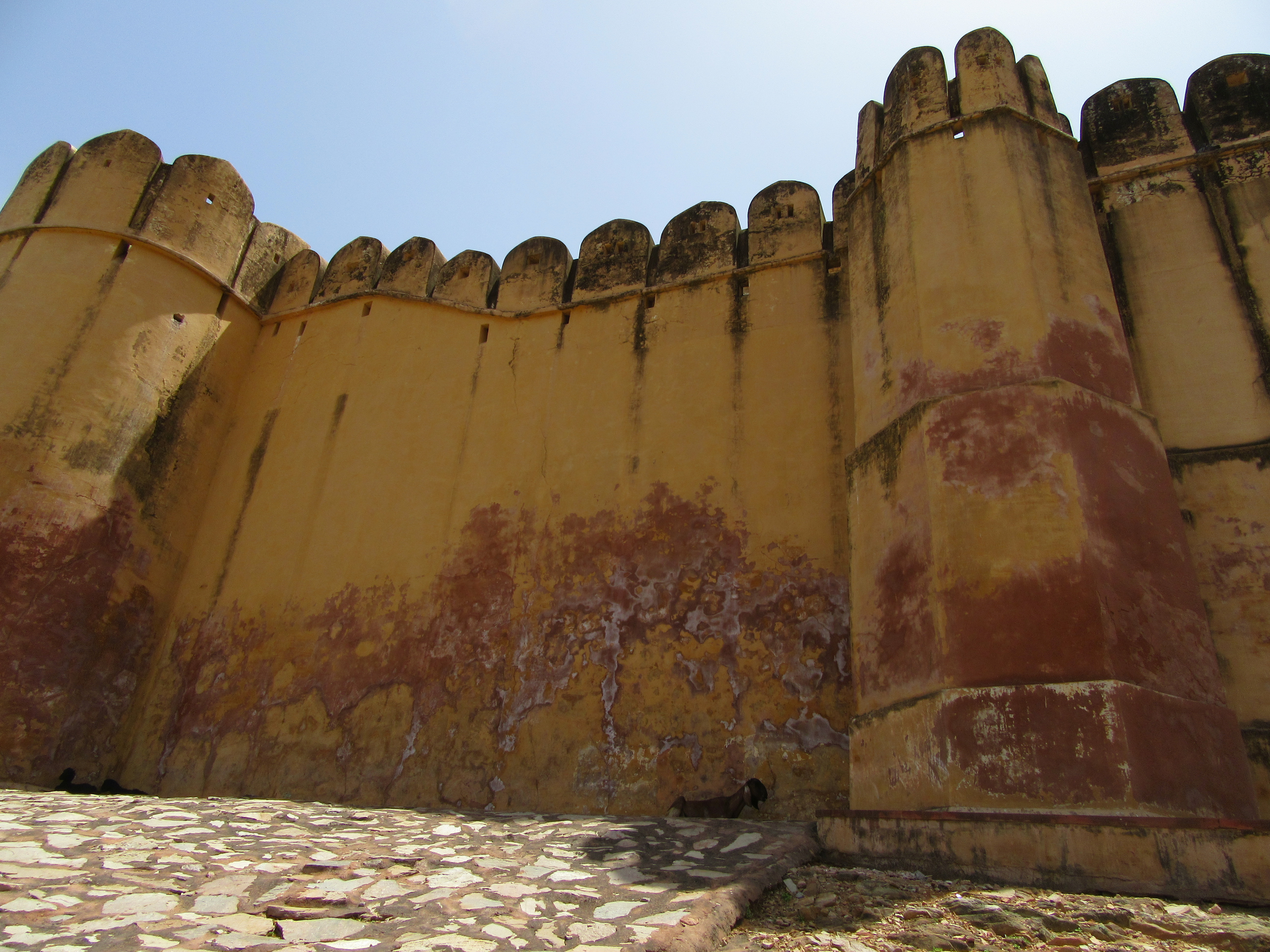 One very overcome dog – it was blisteringly hot.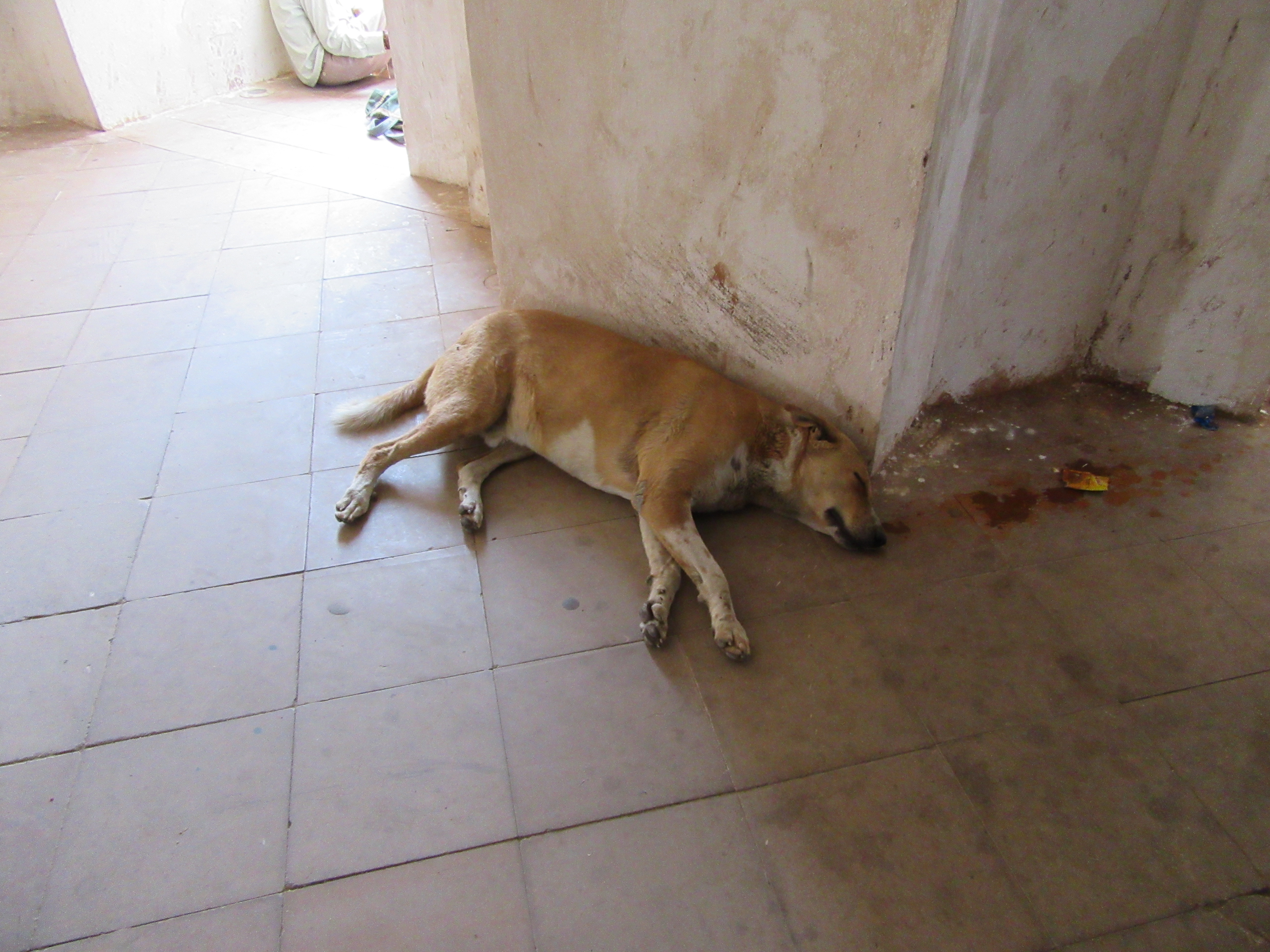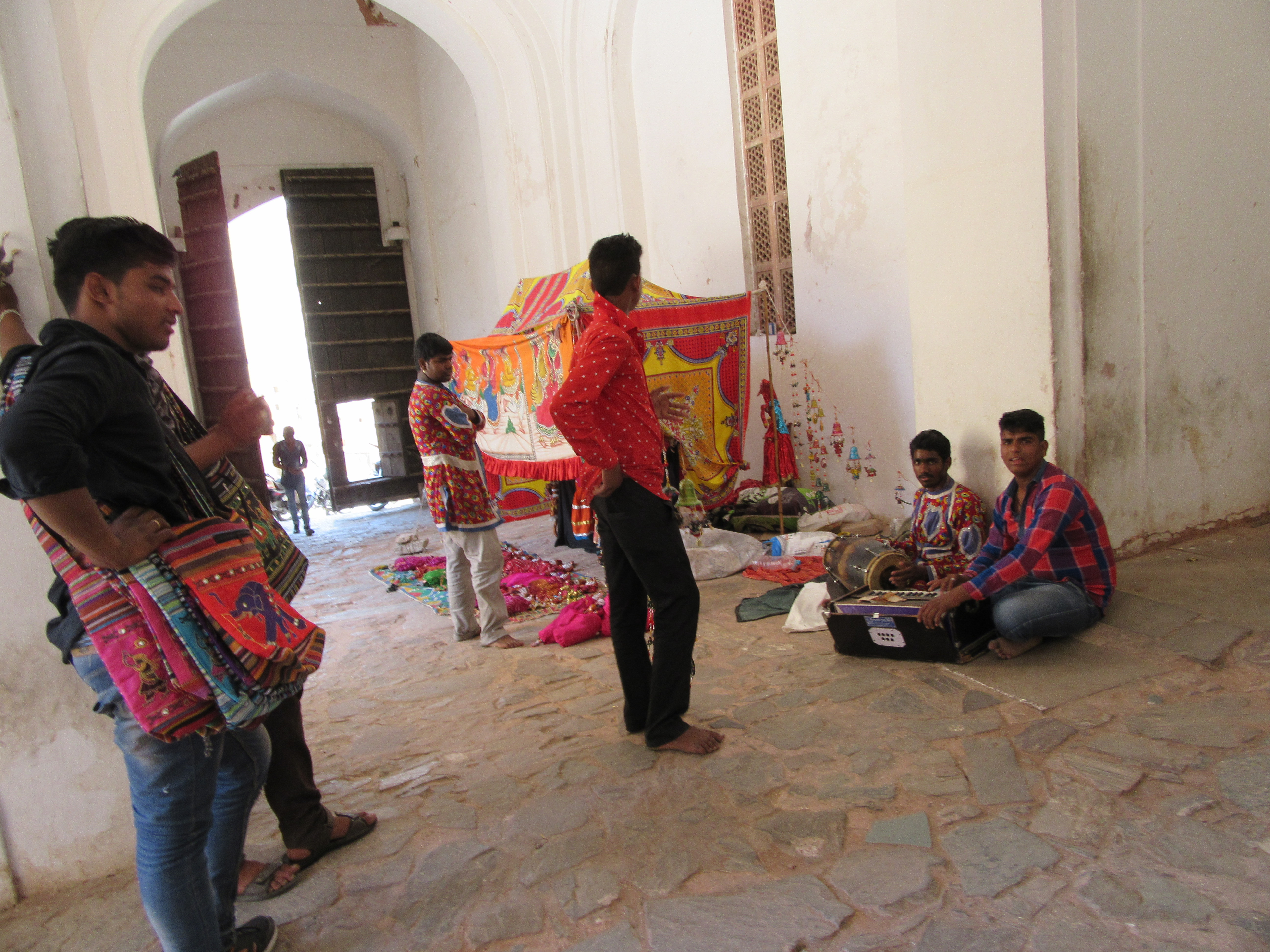 All content © 2007-2018 Elizabeth Woods. All rights reserved. You may not take or copy any images or content from this site without written permission.