Wonderful block-printing at ArtInn…………………
One of the special attributes of ArtInn, Jaipur is that it has its' own studio attached to the house. There is a resident Master Craftsman named Rakesh, who comes in daily to do block-printing in the Workshop. Devena Singh, the owner, does the designs, and Rakesh prints them: the textiles may become shawls, tablecloths, bedspreads, pillowcases, curtains or fabric which can be made up into garments like dresses and shirts. Workshops are also offered which have proved a very useful addition to the centre. Artists in residence and other guests can learn how to do the printing, and practise if they already have some skill.
Rakesh has kindly let me watch him printing since I have been here, and it is absolutely fascinating seeing block-printing done by an expert first-hand.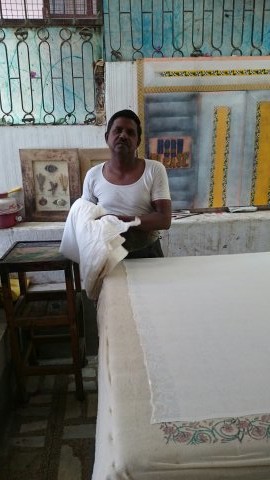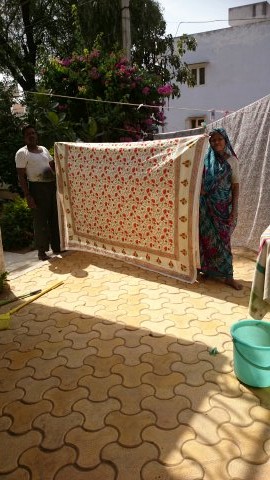 Rakesh                                           Rakesh and  Damiyanti holding fabric up for me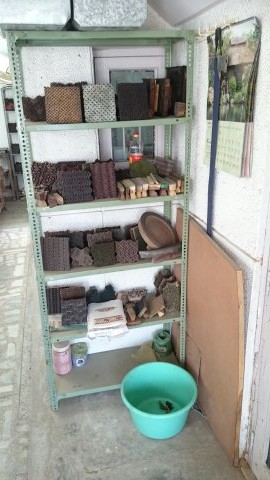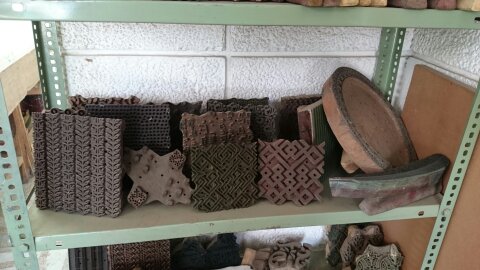 Racks of beautifully carved wooden blocks used for printing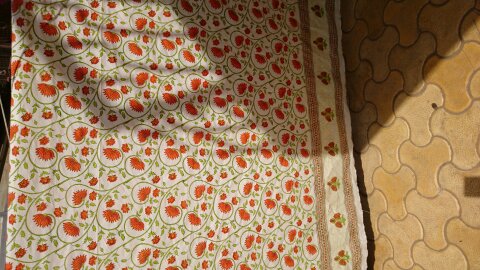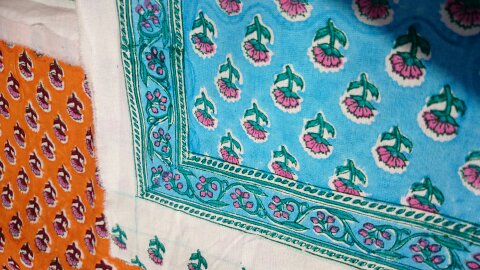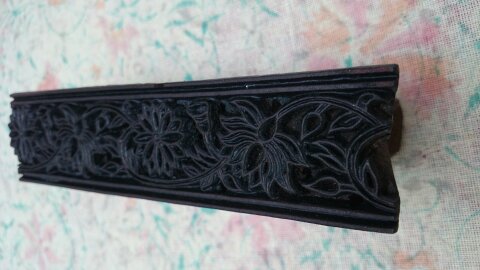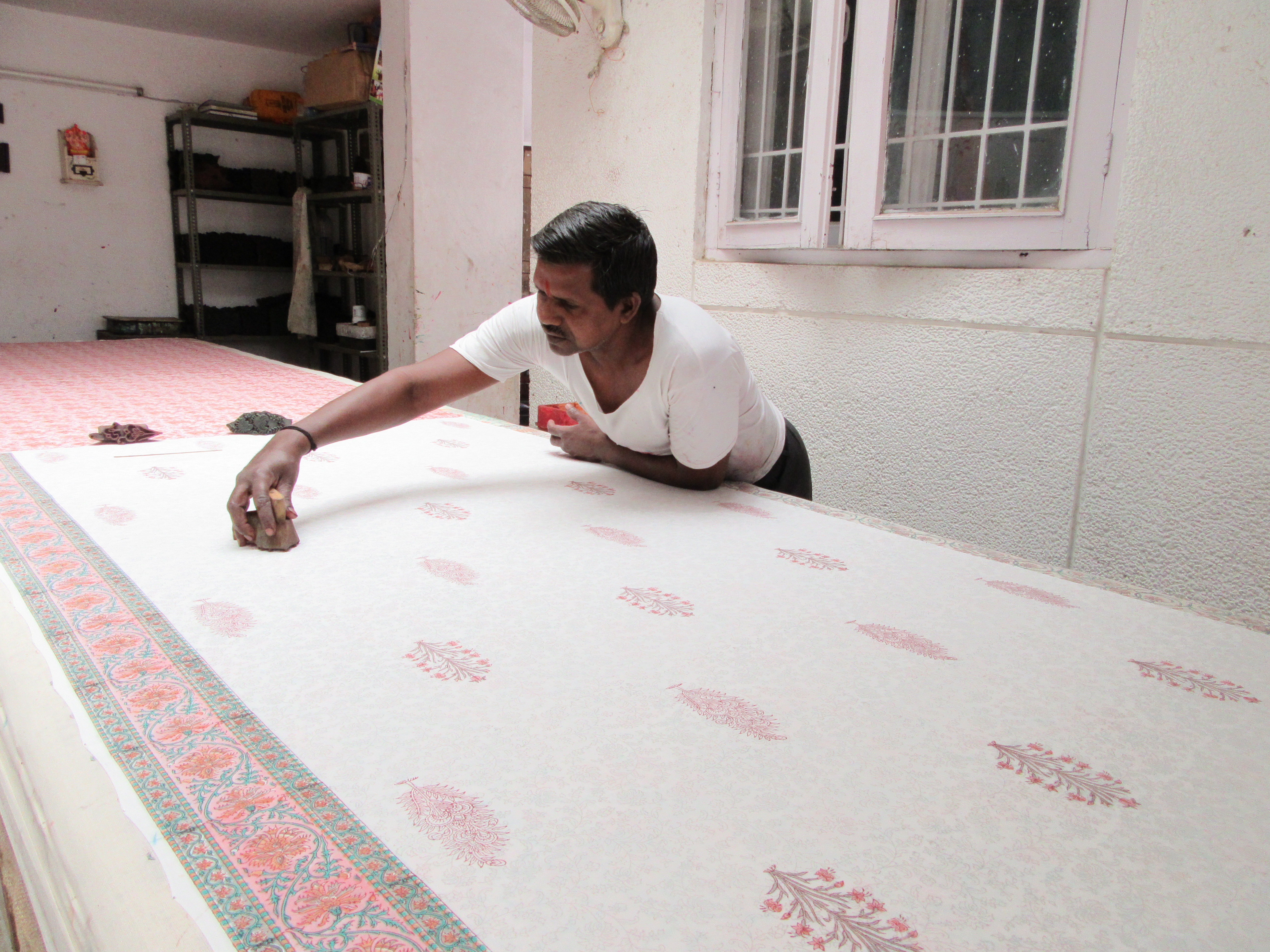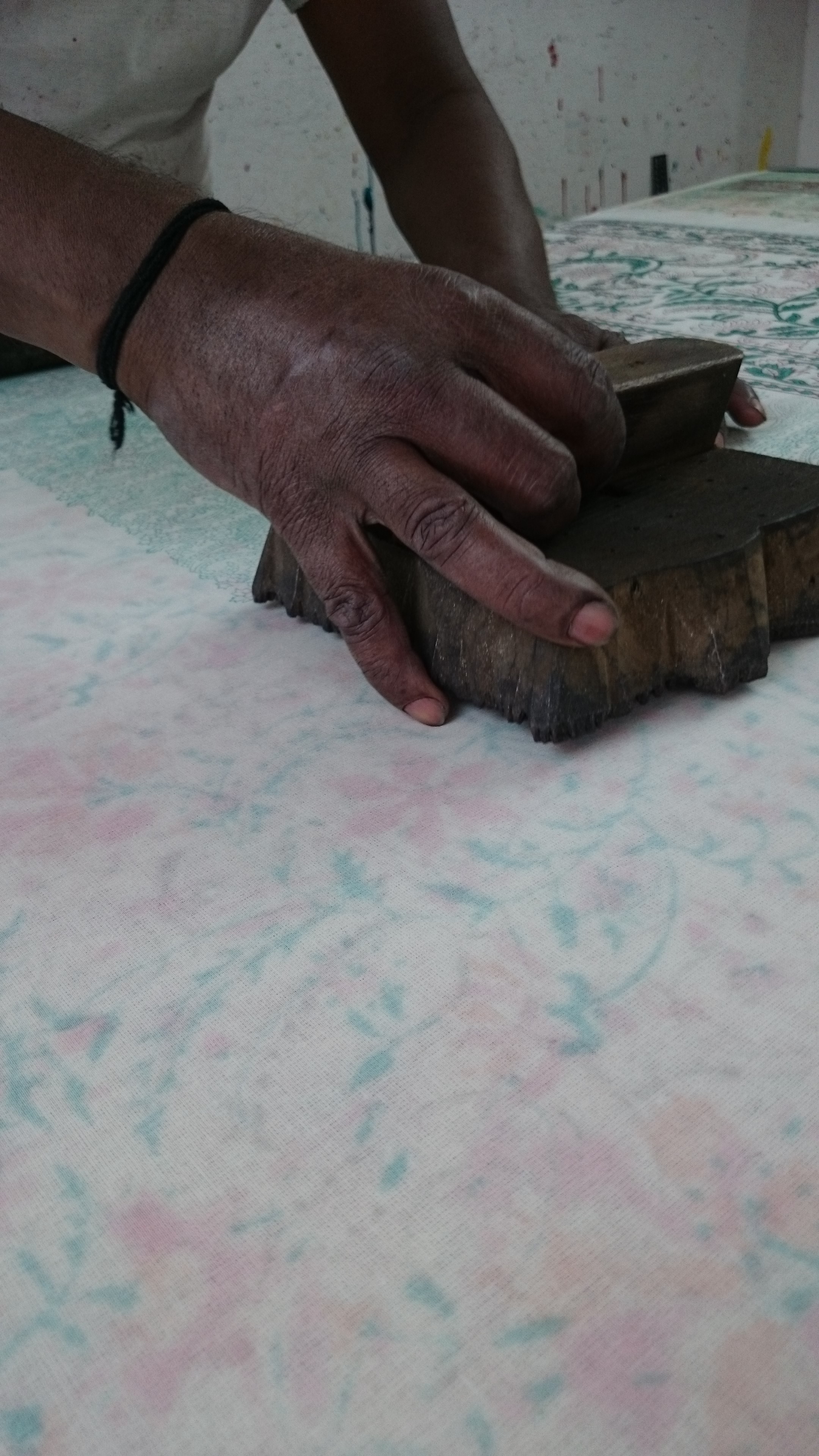 All day, as Rakesh is printing, there is a gentle regular thud, thud, as he hits the block each time – like the heartbeat of the house.
Elizabeth
All content © 2007-2018 Elizabeth Woods. All rights reserved. You may not take or copy any images or content from this site without written permission.